Harvey, Misha and myself loaded up the car and went in search of surf along the victorian coast, unfortunately it was dead flat, not a bump in the ocean. So we paid a trip to the 12 Apostles, drank tequilla and talked about life! So many funny stories and amazing music shared...killer vibes!
SURF CHECK...
MISHA & HARVEY (BELLS BEACH)
ROCK FORAGE...
12 APOSTLES...
HARV & ME...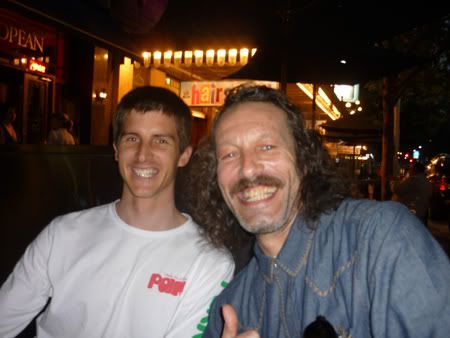 SEAFOOD SNACK..
P.A.M. XMAS DINNER...
HOTEL HANGOUT...