I did a mix for the new online magazine "The Blackmail". Check it out if you're not familiar, its an awesome daily read.
THE BLACKMAIL
My mix was hand done using 100% Vinyl and recorded live. There's 50 pressed copies to hand out, so email me if you'd like one. You can also download the mix here...
DROWNING DRUMS MIX (link re-upped)
FRONT...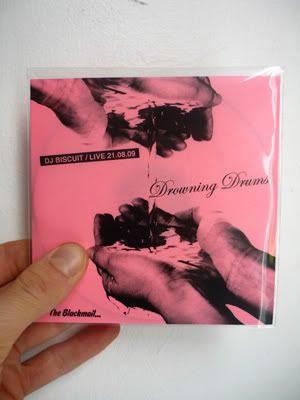 BACK...